National Junior Indoor Rowing Competition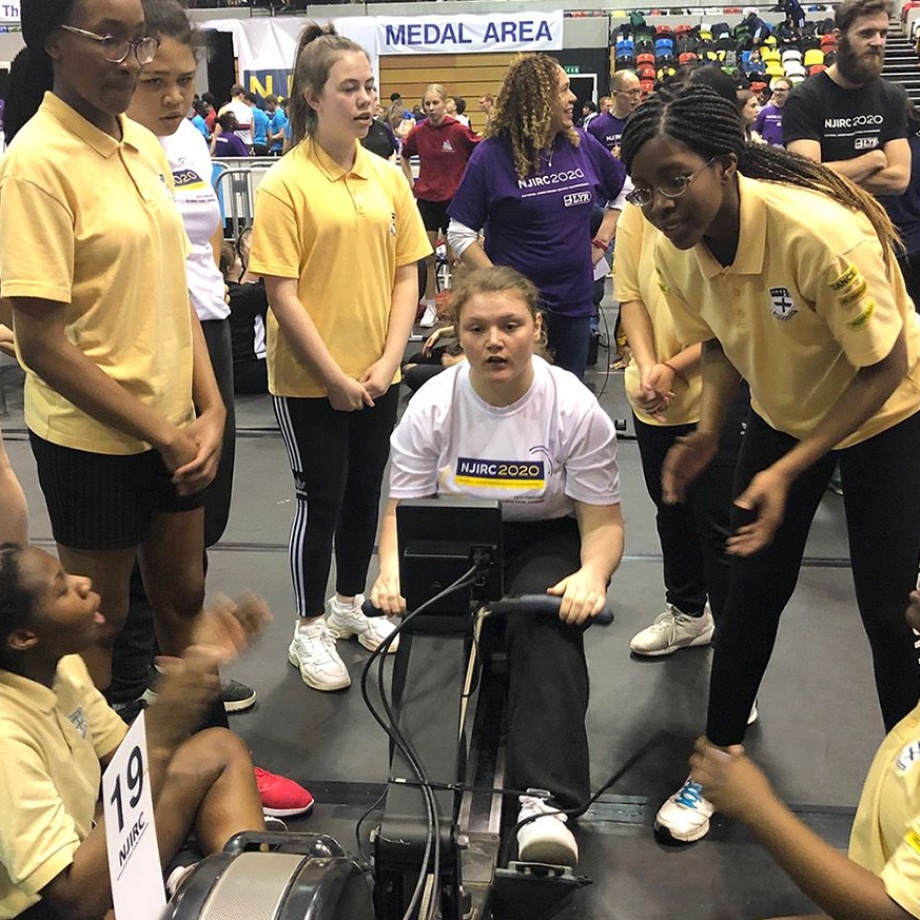 NJIRC is an annual competition which took place at the Copper Box with over 2000 competitors rowing. St Angela's took a team of 16 students to compete in this national competition.
Once we arrived the rowers registered and were given a booklet to complete. They could participate in various activities and receive a stamp for each of them.
Rowing for the competition was in year groups with Yr 10 for 5 minutes, Yr 9 for 4 minutes, Yr 8 for 3 minutes and Yr 7 for 2 minutes. It is an intensive row on the ergo machines as the rowers try to sprint for as long as possible.
Other team members performed exceptionally well with many of them achieving personal bests. The results were as follows:
KS3 Invitational - 2 min row
Ekene rowed 490m - Gold medal
Manuela rowed 382m - 6th
KS4 Invitational - 2 min row
Martina rowed 484m - Gold Medal
Vanessa rowed 419m - 4th
Erin rowed 460m - 33rd
Year 8 - out of 217 rowers
Adanna rowed 652m - 148th
Year 9 - out of 179 rowers
Katie rowed 839m - 139th
Chelsea rowed 806m - 162nd
Year 10 - out of 117 rowers
Chioma rowed 1181m - 37th
Bethany rowed 1179m - 39th
Susanna rowed 1146m - 49th
Brume rowed 1142m - 53rd
Peace rowed 1130m - 56th
Alexandra rowed 1080m - 79th​​​​​​​
Margarita rowed 1056m - 83rd
Khatezlyn rowed 1036m - 97th
Motunrayo rowed 1031m - 98th​​​​​​​
The rowers also completed in relay races:
Sprint relay saw them row for 2000m as part of a team of 4 from KS3 - placing 65th out of 97 teams.
Boat race relay is to row the time it takes to complete the Oxford and Cambridge Boat Race which is 16 minutes and 19 seconds. In that time the team of eight year 10 students rowed 4266m and placed 10th.
A fantastic achievement by all the rowers - well done!