Lee Valley Outdoor School Cup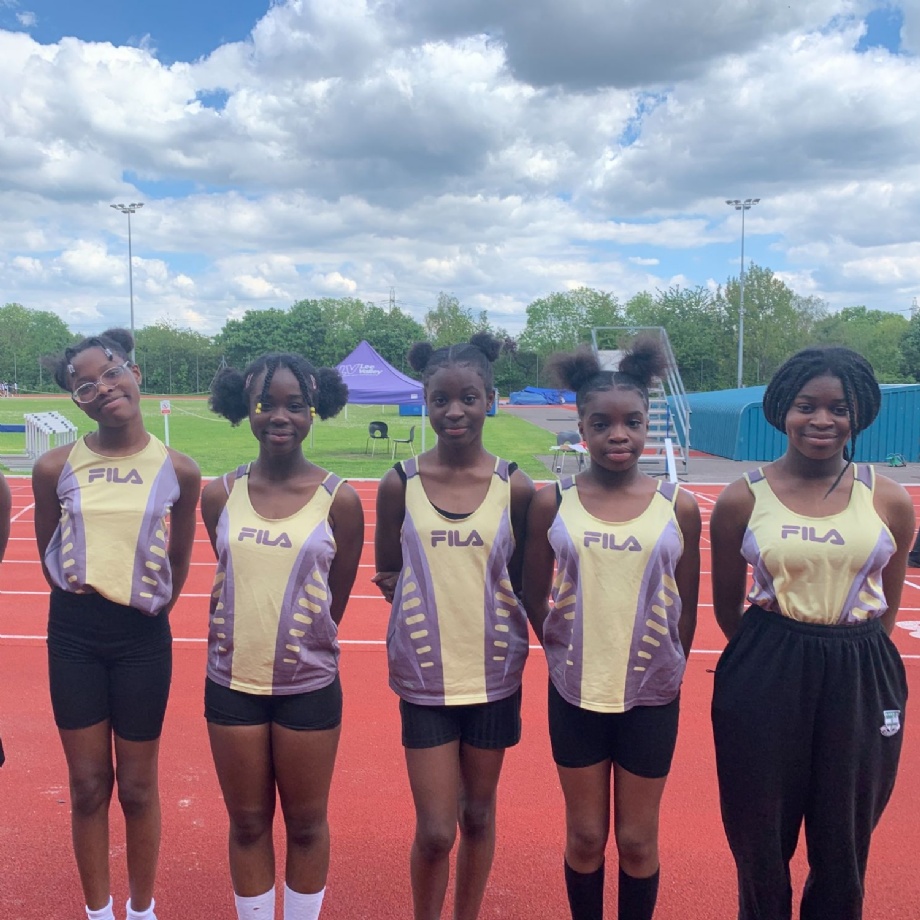 Year 7 Lee Valley Outdoor School Cup
A great start to the athletics season this year! It was the teams first time taking part in an outdoor athletics competition and there were some brilliant performances.
Congratulations to Eliora, Angeline, Princess, Keren, Martina and Sarah for being picked to be a part of the team and represent St Angela's. A huge well done to Princess for coming 2nd in her heat for 100m and to the relay team consisting of Keren, Angeline, Princess and Eliora who came 3rd in their heat!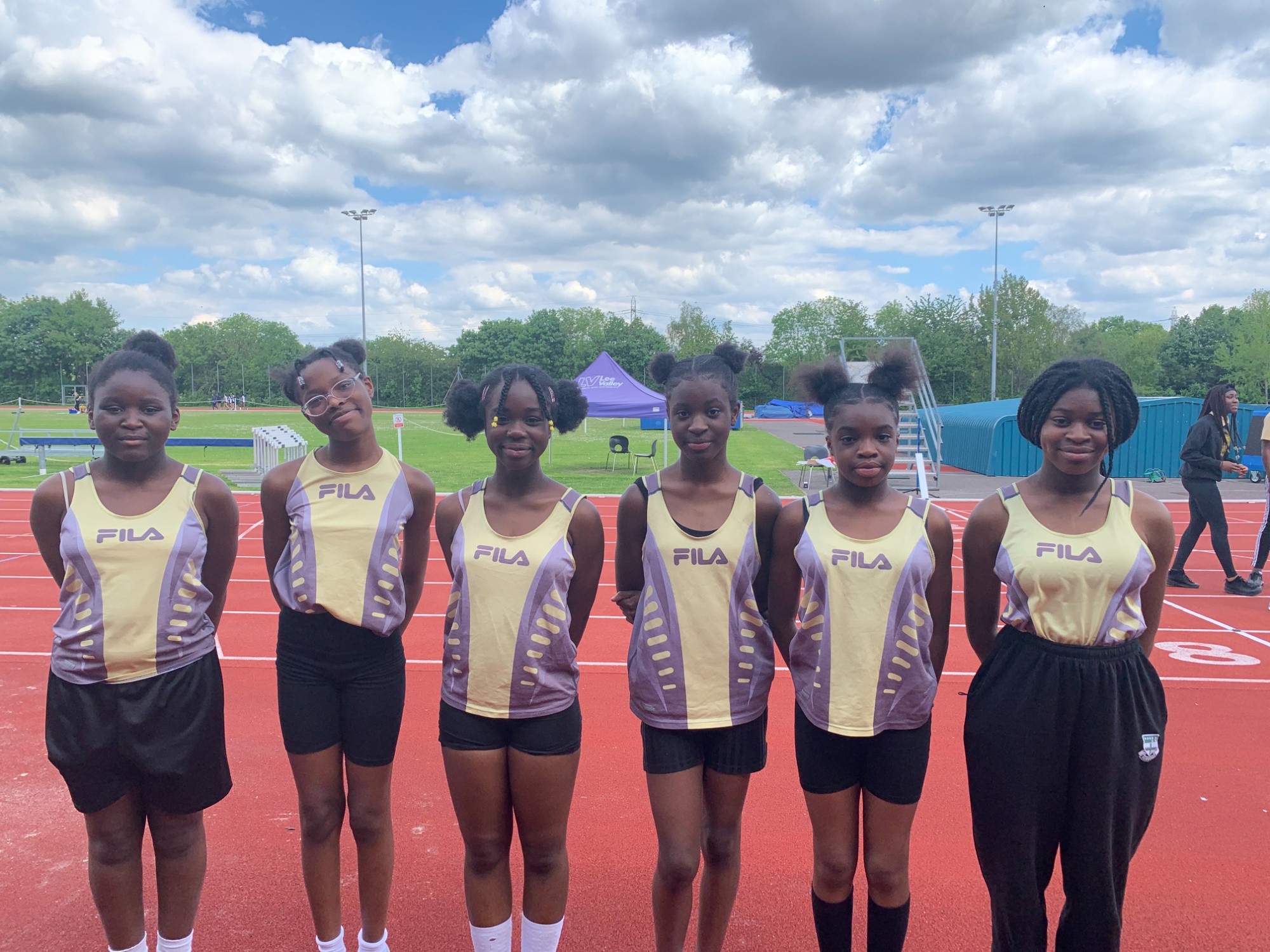 Year 8 & 9 Lee Valley Outdoor School Cup
Congratulations to Alisha, Klaudia, Kady, Miriam, Selasie, Afua and Kaira for being picked for the athletics competition this year! Throughout the day the girls showed determination and motivation. They were resilient, encouraging and modelled sportsmanship well.
A massive Congratulations to Kady for coming 3rd in her hurdles heat!