A Day With Rambert Dance Company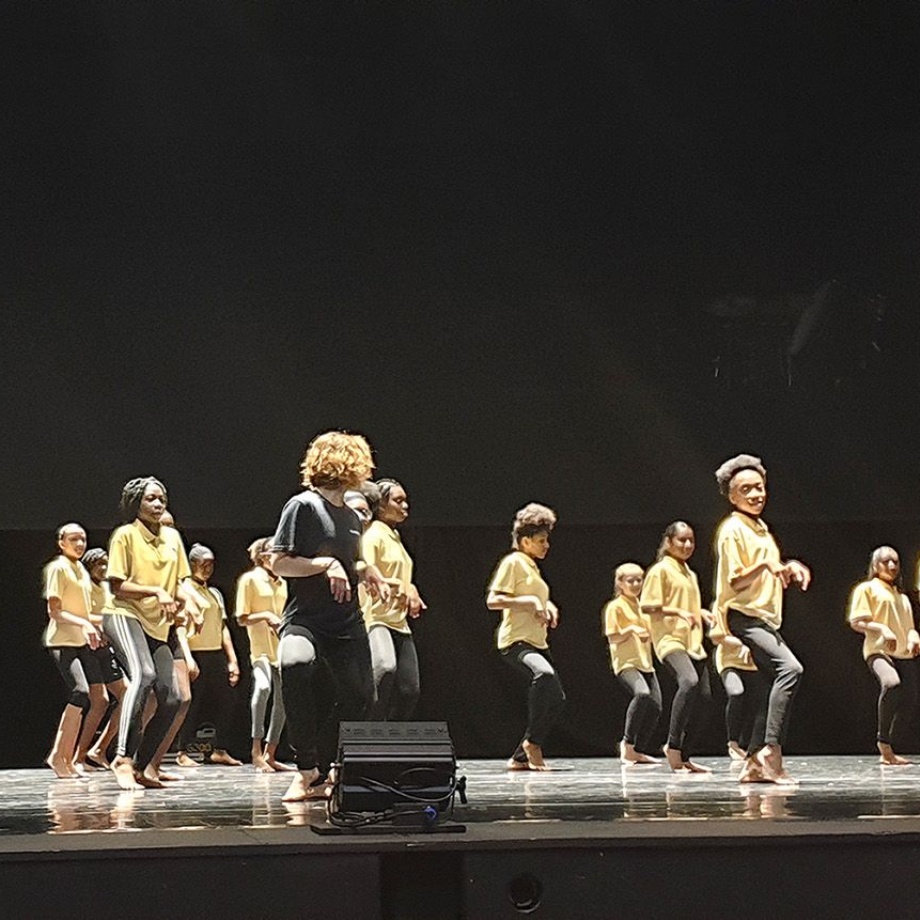 On the 16th of May, a selected group of dancers ranging from years 7 to 9 had the opportunity to spend the day at Sadler's Wells with Rambert Dance Company.
In the morning we learnt a section of repertoire from a piece called Rouge choreographed by Marion Motin. The event took place at Sadler's Wells where we had the opportunity to warm up and learn the repertoire on the main stage! We were taught by dance aminatuer Katie, from Rambert Dance Company who gave us a range of motifs that related to the piece, Rouge. We were then able to explore and develop them in different groups. From there we had the opportunity to learn a selected piece of choreography from the piece, Rouge, that we were later going to watch. I believe that the piece was very abstract yet eccentric because it was a bit different to what we would expect contemporary to conform to.
Before watching the performance, we had the opportunity to meet and greet the Artistic Director of Rambert Dance Company Benois Swan Pouffer. We were able to ask him different questions from the concept of Rouge to how he started dancing and what experiences he had when performing with Alvin Ailey Dance Company.
Later in the afternoon, we watched a triple bill performed by Rambert Dance Company including Rouge and it was exciting to see the repertoire that we had learnt earlier. This experience also helped me to understand the concept better.
By Rayna-Kirsten Brookman-Amissah