Bishop Alan Williams Opens New Sixth Form Building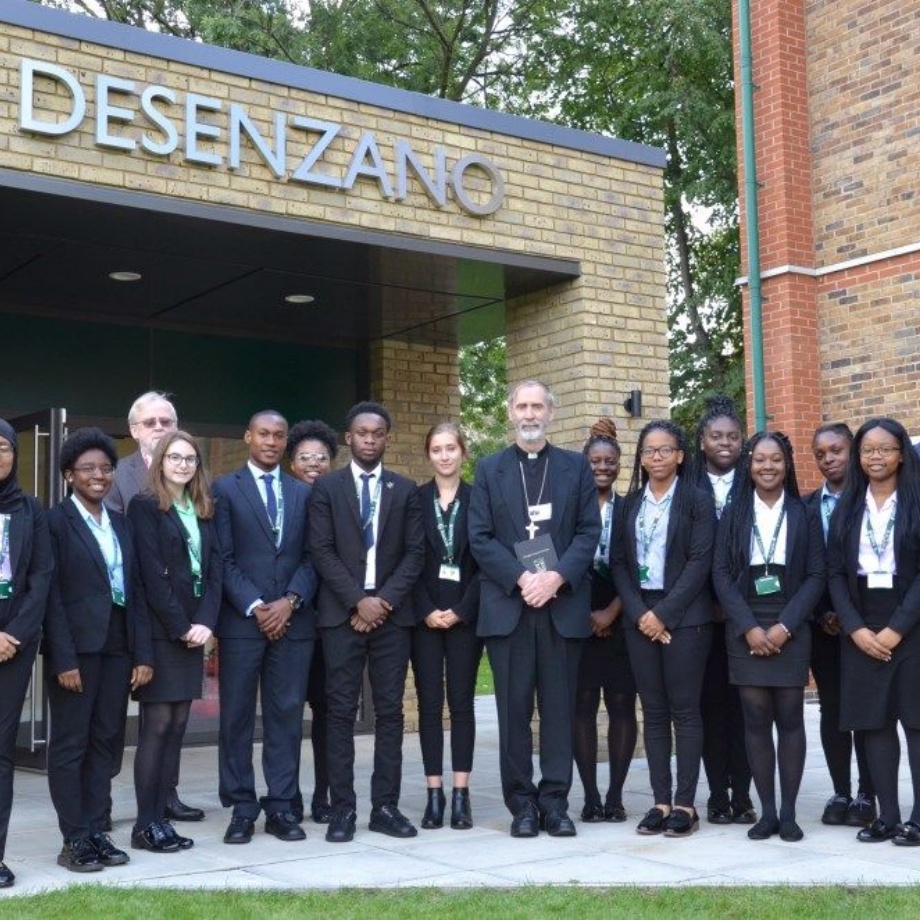 On Friday 15th September 2017, Bishop Alan Williams visited St Angela's Ursuline School, Forest Gate to officially open and bless the new Sixth Form Building.
It is aptly named Desenzano – as this is where St Angela, the founder of the Ursulines, grew up.
The new building accommodates 250 students, and it is a space which enables independent study as well as access to computers for research and work purposes. The building itself has been designed to replicate a university study area and the students very much appreciate the opportunities it affords them for their personal study.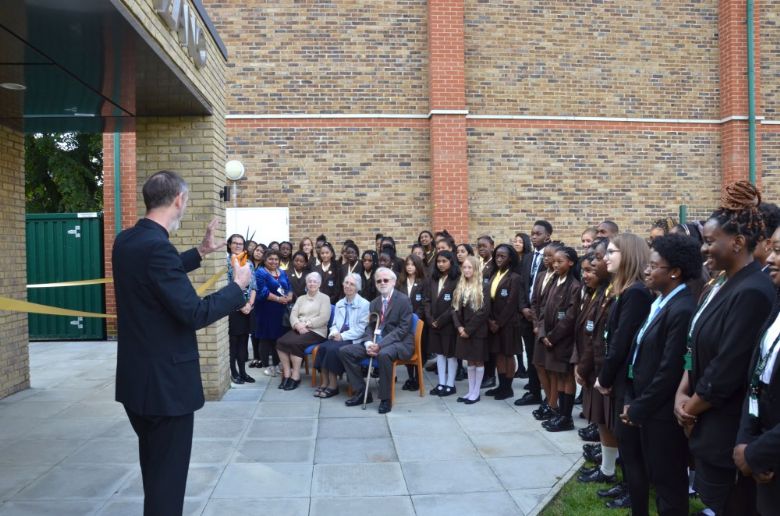 Bishop Alan was warmly welcomed by many students from Years 7-13, as well as teachers, Governors and Ursuline sisters and there was a ceremonial ribbon cutting to open the building and to offer prayer for all in attendance. The building was blessed and declared officially open. The Bishop then spent some time speaking with sixth formers, who took the opportunity to ask him questions, which ranged from his experience as an A Level and university student to his views on vocations, the role of young people in the Church and the benefits of dialogue and mutual respect between faiths.
Bishop Alan then met the School Liturgy Reps in the school chapel, where he was given some history of the work the school had undertaken to celebrate the Brentwood Diocesan Centenary Event. He blessed student badges that were created in honour of the centenary year, and one student then presented Bishop Alan with his own badge.
The Bishop's visit was completed with a tour of the school, meeting other students and staff.
We were truly blessed to have the company of Bishop Alan, and it was a memorable event for all involved.