Students Visit Newham Word Festival
On Monday 11th March, 24 Year 9 Students attended the 'Newham Word Festival' at Stratford Old Town Hall.
Students had the opportunity to attend a talk by OBE and Bafta Award winning author Malorie Blackman (of the Noughts and Crosses series) and Angie Thomas, author of The Hate U Give (released as a movie last year).
It was an amazing opportunity for the students to be in the presence of authors that spoke so passionately about their determination to succeed as writers and more importantly their passion to inspire young people.
Prior to the visit, the Year 9 students prepared by reading a selection of the authors works, kindly provided by our librarian Mrs Bacon and through contextual reading. The students engaged with an array of interesting topics, pertaining to injustices, such as #blacklivesmatters and police brutality, developing their consciences of social issues.
"I hope this visit encouraged our students to aim towards their goals and develop a love of reading through making a connection with the writers." Ms Wharton, English Teacher
"This trip was an amazing reward for the year 9s who attended. We learnt so much about the authors before and after the trip. The writers were really interesting as they both focused on the theme "black lives matter" they are both really brave women who have faced lots of hate in their lives as they have been targeted several times for speaking their minds." Brume, Year 9 student
"I think it's amazing that Newham Council has provided these opportunities for local schools and I am pleased that we were able to go!" Mrs Bacon, School Librarian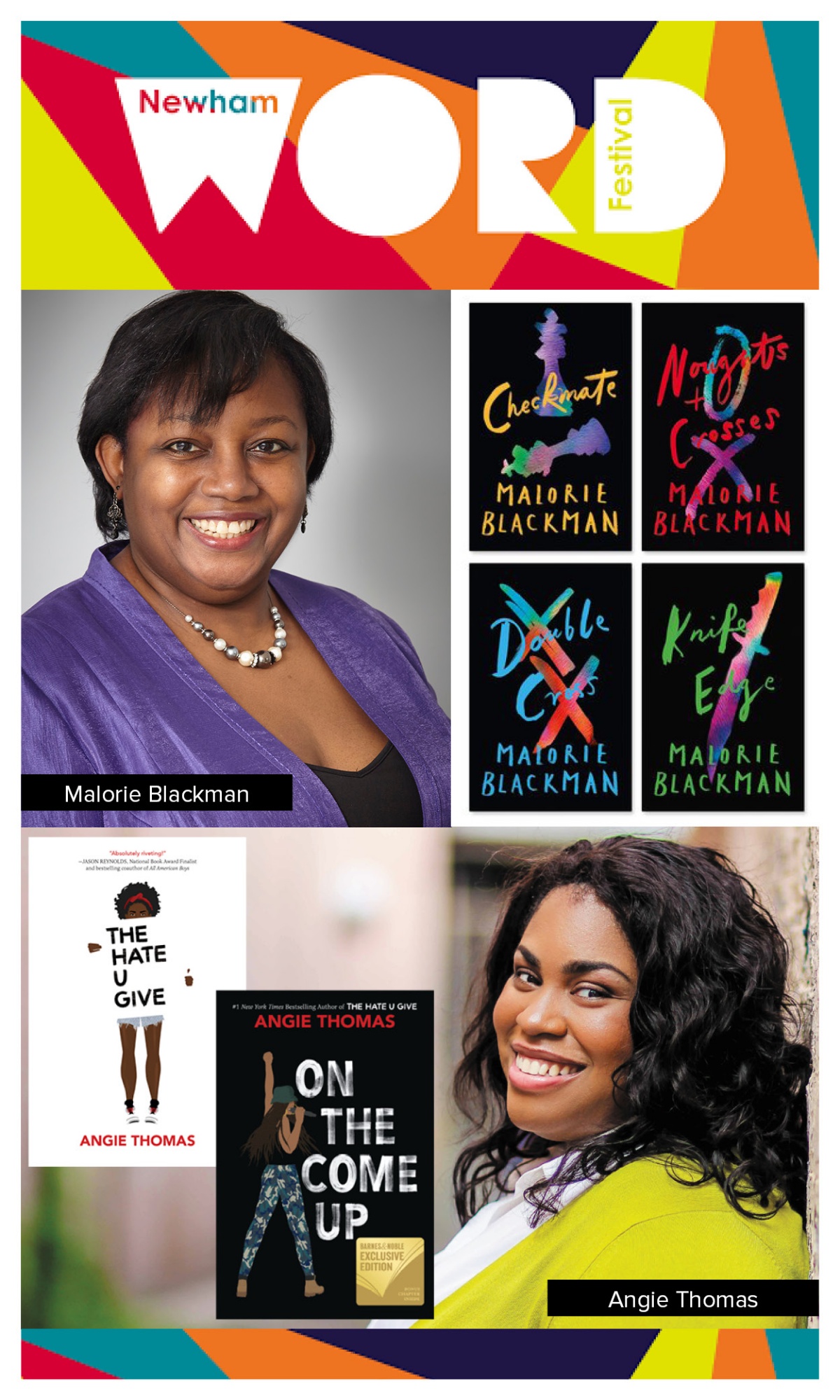 Watch the video above of the Authors at the event, giving their advice to the students.
You can also Click here to view the video.