Debate Mate Competition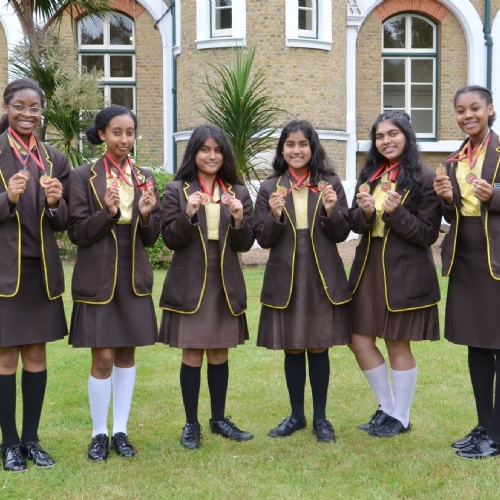 Throughout the school year the Year 10 Debate Team have debated in two local rounds of the Debate Mate Urban Debate League.
As a result of this they were placed 7th out of 150 schools nationally and on 21st May competed in the finals day for the top 16 schools. The competition was held at the Shearman and Sterling law office in Liverpool Street. The students worked really hard and won the first three rounds ranking top in terms of points and qualifying for the grand final debate of the competition.
Unfortunately the students lost the last debate, however they were awarded silver medals and can be extremely proud of their achievement of coming second in the country!
"All in all our Debate competitions have been extremely exciting as we have had the opportunity to compete against many other teams and also rewarding as the locations in which we Debate are often new to us." Sefora Year 10