Book Character Day 2019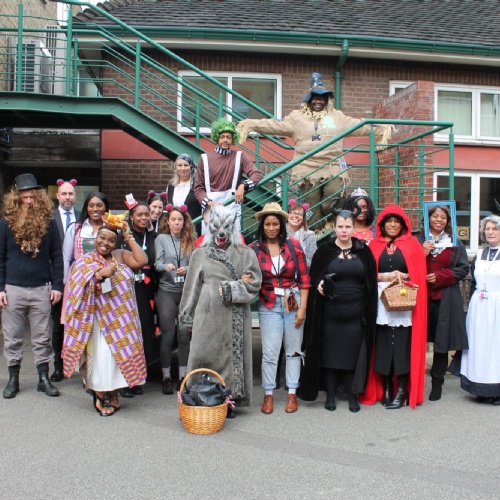 Students and staff from St Angela's Ursuline school celebrated world book day on Thursday 7th March by dressing up as characters from their favourite books.
The winning department in the fiercely fought Best Dressed Competition was English who came as characters from Brothers Grimm stories, defeating MFL's The Pied Piper of Hamelin
The day was part of our annual Book Week, an opportunity for staff and students to celebrate our love of reading in fun ways and inspiring us to read more. Activities included a "book tasting" session, and a pirate book Treasure Trail that had everyone rushing to discover the mystery book title.