St Angela's Day 2020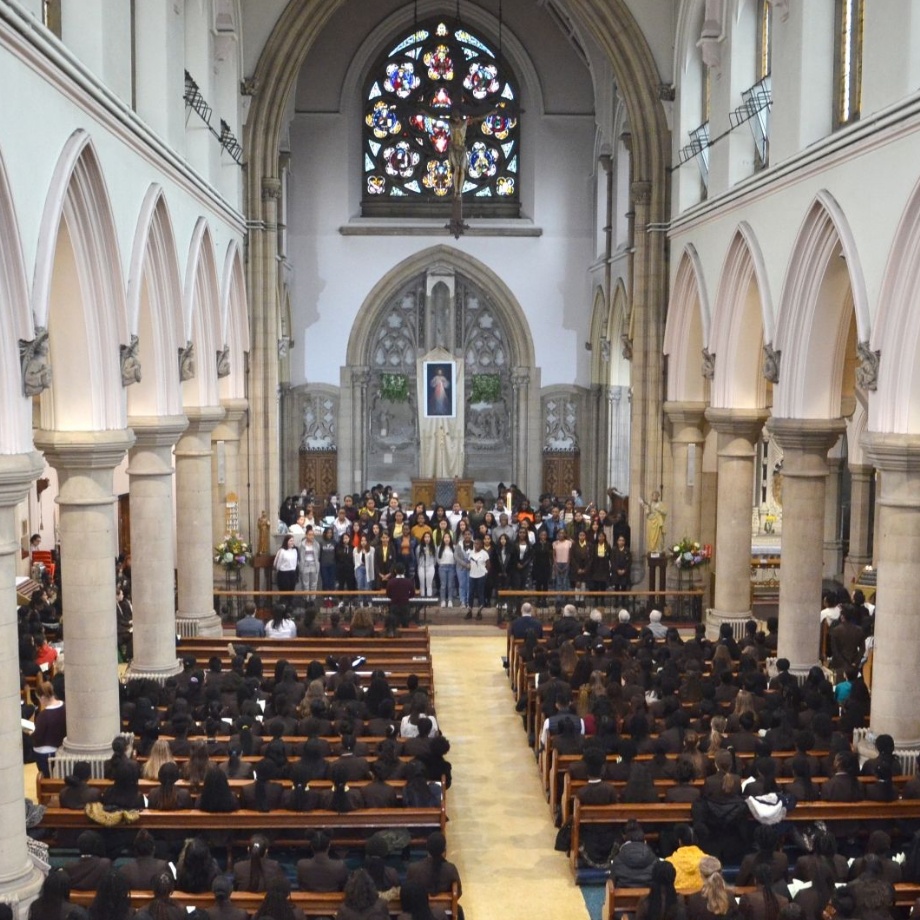 On Friday 24th January students and staff of the school celebrated St Angela's Day, the feast day of our patron Saint.
Students attended a Mass at St Anthony's Church in the morning followed by an afternoon of fun activities in school for Year 7-9 students and trips out for Year 10 and 11 students.
Year 10 and 11 students visited, The London Dungeon, Madame Tussauds, London Zoo, The London Aquarium, The Science Museum, Tate Modern, The Natural History Museum, Go Karting, London Bus Tour and Street Dance at Pineapple Studio.
Year 9 took part in activities including Jewellery Making, African Dance, Meditation, K-pop Dance, Crime Scene Investigation, Music Production, Cinema, Dodgeball, and playing Board Games.
Whilst Year 7 and 8 students took part in a talent show in Brescia Hall.
A fun day was had by all!
Pineapple Dance Studio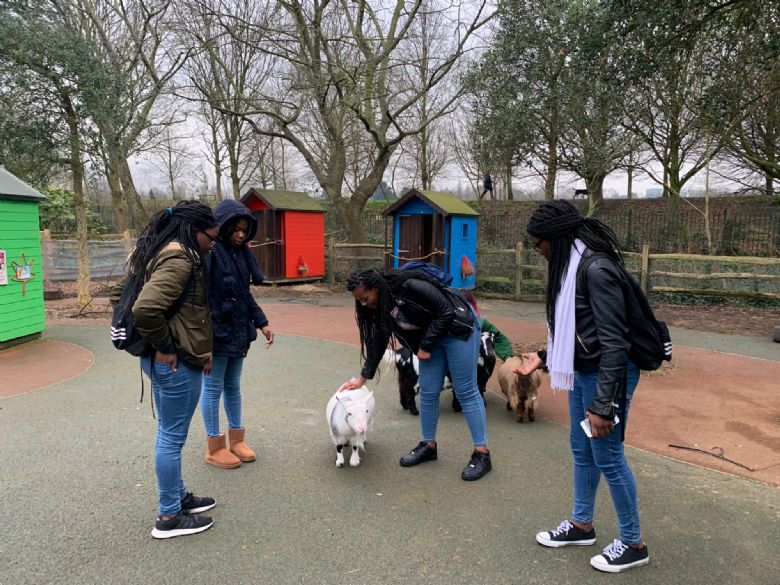 London Zoo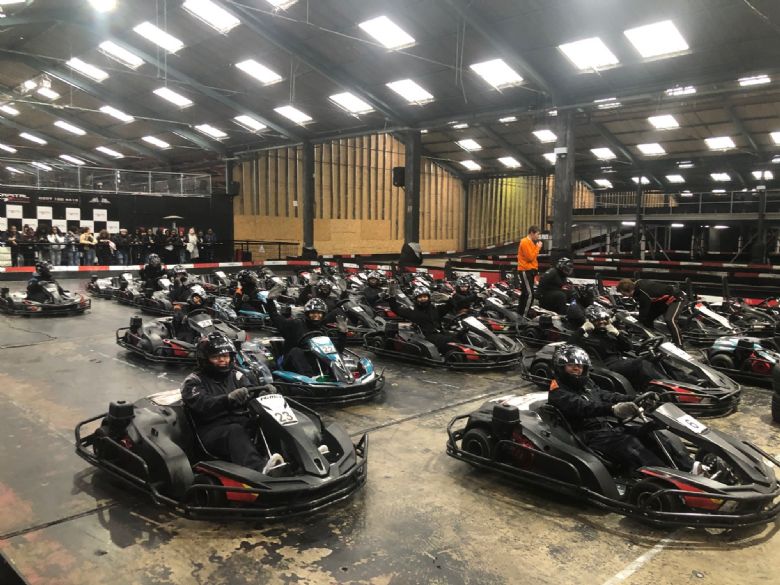 Go Karting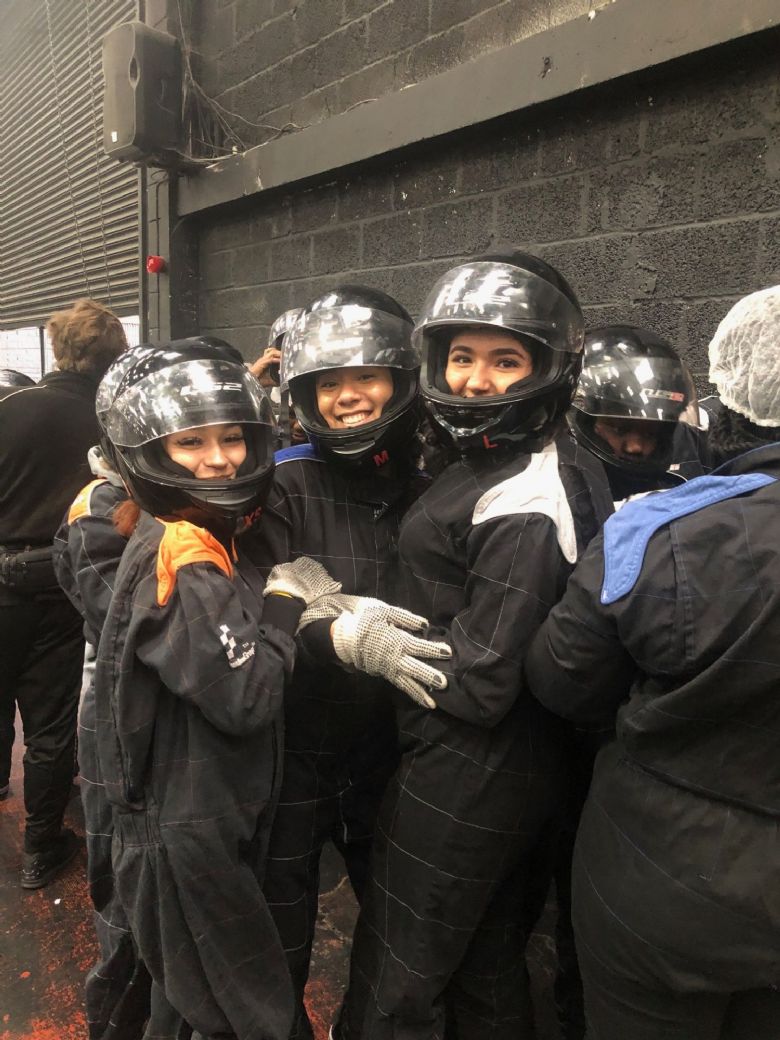 Go Karting
St Angela's Story
St Angela Merici was an Italian religious educator and founder of the Ursulines. She was born on March 21, 1474 in Desenzano, a small town on the shore of Lake Garda in Lombardy.
At just 10-years-old, Angela and her older sister became orphans and went to live with their uncle in Salo. There they led a quiet and devout Catholic life.
By the time Angela was 20-years-old, her sister and her uncle had both died died and she returned to Desenzano. She found that around her hometown there were many young girls who had no education and no hope. Her heart was moved. Inspired by the Holy Spirit, Angela became convinced there was great need for a better way of teaching these young girls. So, she opened her own home to them and began to teach them herself. She devotedly taught them the Catholic faith.
Although it was never recognised formally as a religious order in her lifetime, Angela's Company of Saint Ursula, or the Ursulines, was the first group of women to work outside of the cloister and became the first teaching order of women in the Catholic Church.
On November 25, 1535, when Angela was 60 years old, she gathered together 12 young women to create the foundation for the Order of the Ursulines at a small house near the Church of St Afra in Bresica with Angela's Company of Saint Ursula, under the patronage of St Ursula.
Living in their own homes, the girls met for prayer and classes where Angela reminded them,
"Reflect that in reality you have a greater need to serve [the poor] than they have of your service."
Angela's charming nature and natural leadership qualities made this a successful endeavour. She was so successful she accepted an invitation from the neighbouring town, Brescia, to establish a similar school there.
St Angela Merici died on January 27, 1540 at the age of 66. Clothed in the habit of a Franciscan tertiary, Angela was buried in the Church of St Afra in Brescia.