In Memoriam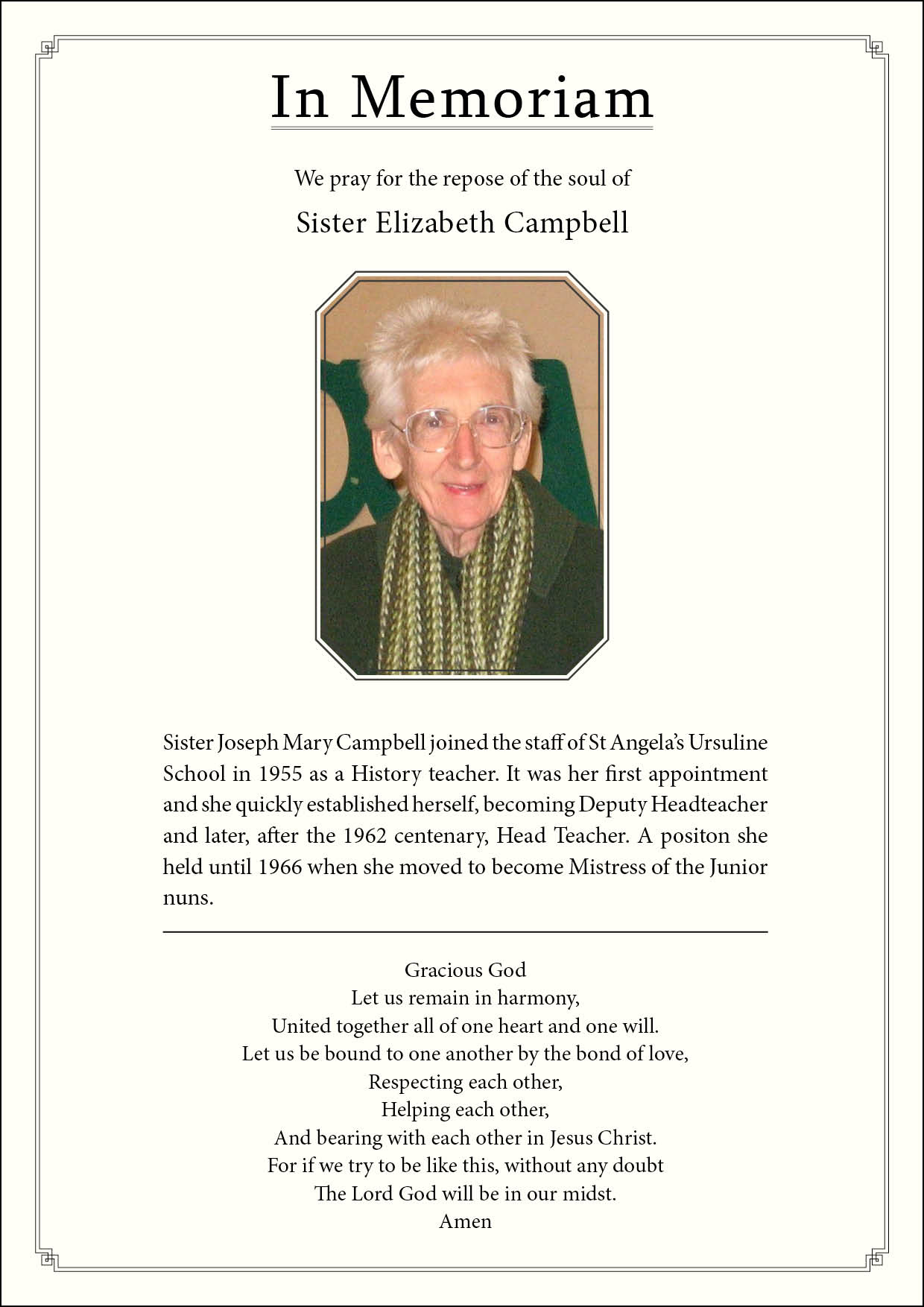 Sister Elizabeth Campbell passed away on 1st January 2021 at the Ursuline nursing home" Lourdes" at Westgate, she was 91.
Sister Joseph Mary Campbell joined the staff of St Angela's Ursuline School in 1955 as a History Teacher. It was her first appointment and she quickly established herself as a person of significance and soon became Deputy Headteacher.

After the 1962 centenary, when Sister Benedict took up her post at Christ's College, she was appointed Headteacher, a position she held until 1966 when she moved to become Mistress of the Junior nuns. Sr Campbell was both academic and creative and the general inspection report of 1964 commented that "it had been a wise choice." She was a natural educator and one of her major developments was establishing the central library at St Angela's, now metamorphosed into the TLC!
One of her early pupils recalls:
"she was such an inspirational influence on the lives of many of us who will remember her in their prayers with affection. My lifelong interest in social history and art is very much down to her."
Comments like this are endorsed by countless others who knew her and were taught by her.
Elizabeth's funeral will be held on 20th January 2021 at the Convent at Westgate at 10.30am. It will, of course, be subject to Covid restrictions. The limited numbers will mean that only Ursulines, family and nursing home staff can be present. However a memorial Mass will be held as soon as conveniently possible, past pupils and staff will be kept updated.