Newham Dance Competition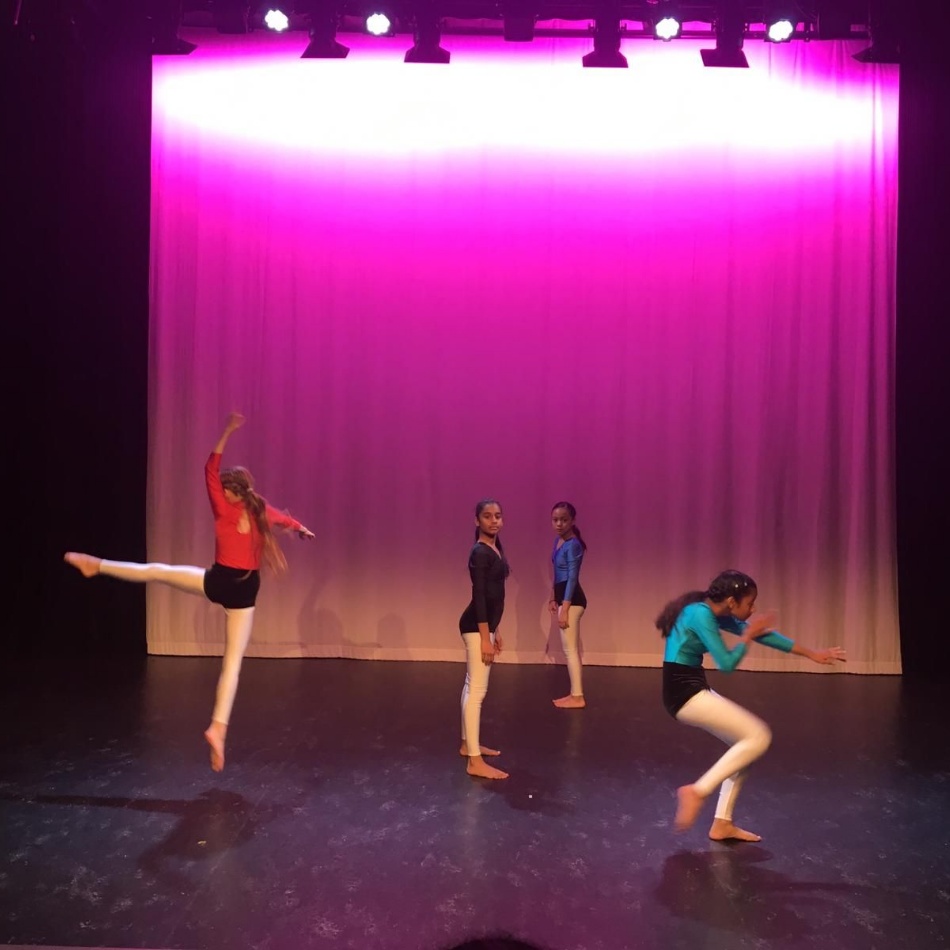 St Angela's entered Key Stage 3 and mixed Key Stage 4 teams into the Newham Dance Competition as reigning champions in the older category.
The competition was held at NewVic College and each dance was marked by three judges, with the overall highest scoring team being crowned champions.
Both teams were well prepared and had good technical rehearsals before taking to the stage to compete in front of an appreciative audience. The KS3 dance was based on the idea of relationships, which saw the quartet perform a dance which explored the idea of common ground and shared moments as well as celebrate individuality and juxtaposed ideas. The mixed KS4 dance was about what it feels like to be a young female, constantly being told how they should or shouldn't act, dress or speak like, this piece used contemporary dance and popping foundations to express what "cemented" values placed upon young females feels like. Through exploring the imagery of statues and how to break away from the expectations of families and peers.
Both teams won their respective competitions and will represent Newham at the London Youth Games dance finals in March.