UK National Dance Championships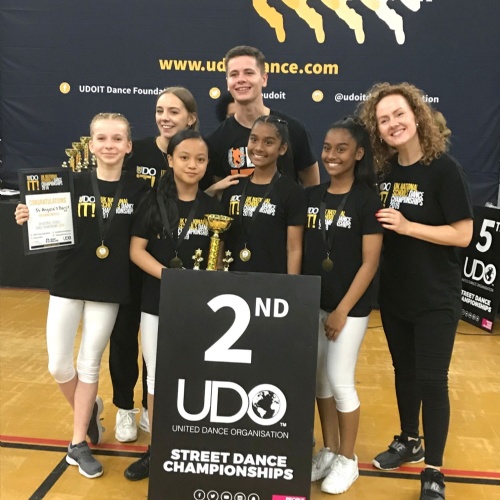 Congratulations to Jayla, Jannet, Shallet and Vitalija in Year 8 who won silver medals in the UK National School's Dance Championships in Stoke-on-Trent on 28th June.
The students performed in the Junior (all dance styles) category for students in years 7 to 9. They performed a contemporary piece called Trace, in which they explored different relationships, their similarities and differences.
The Year 8 dancers also participated in multiple dance workshops in the afternoon, where they were able to expand their knowledge of different hip hop dance styles.
'This opportunity was very rare and we are very grateful for it.' Vitalija