Coronavirus (Covid 19) What you need to know.
Stay At Home, Protect the NHS, Save Lives, Stay Alert
Only go outside for food, health reasons or work (but only if you cannot work from home)
Stay 2 metres (6ft) away from other people
Wash your hands as soon as you get home
You can spread the virus even if you don't have symptoms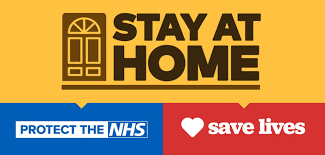 ---
Coronavirus outbreak FAQs: what you can and can't do
Please continue to follow national advice regarding Coronavirus.
Any family where a family member has a persistent cough OR temperature above 37.8C should self isolate for 14 days.
Any student who is part of the Government's 'high risk' category should also stay at home as part of their plan to stringently adhere to social distancing.
For further government guidance on social distancing please click here.