Music For Youth Proms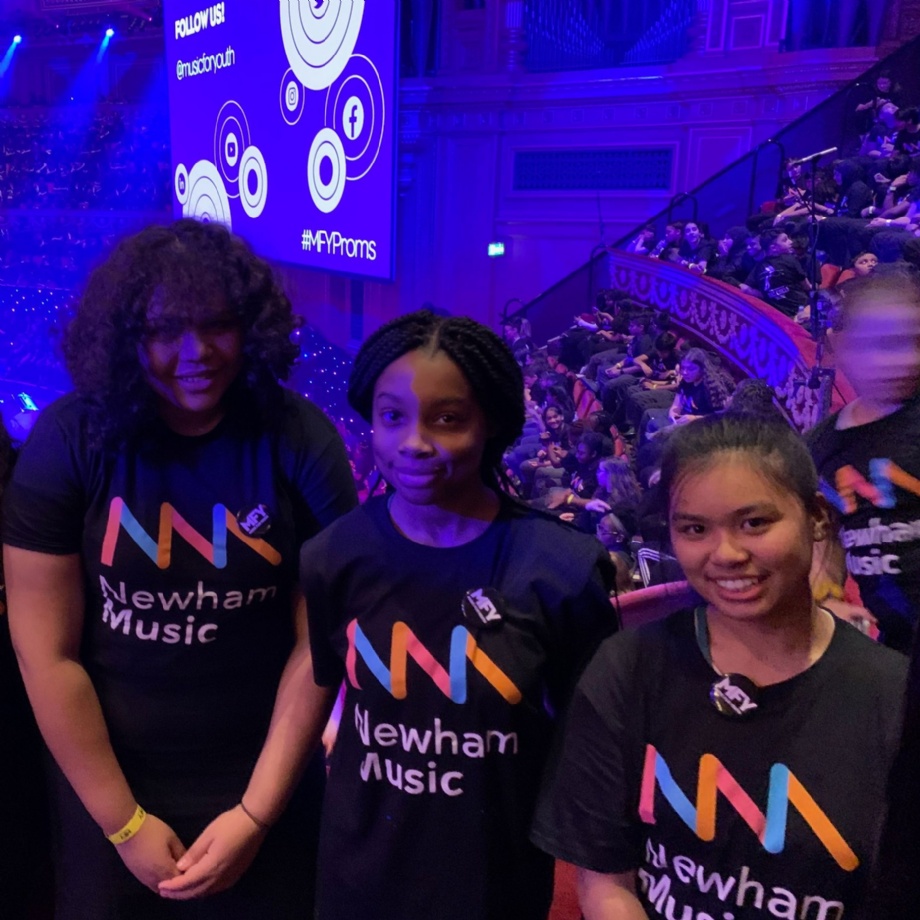 Music For Youth Proms 2019 at the Royal Albert Hall
On 12th November 2019, 28 members of the St Angela's Choir and Orchestra performed alongside musicians from Newham (a collaboration with Newham Music and Lister Community School) for the Music for Youth Proms held at the prestigious Royal Albert Hall. The concert was a celebration of the entire Music for Youth annual season, showcasing high quality performances from some of the UK's most creative, innovative and energetic young musicians.
On the night, there were 1000 different young musicians including a symphony orchestra showcased side by side with some of the brightest young jazz bands, chamber groups, rock bands and choirs from across the UK. This year's Prom was presented by two-time MOBO award winner YolanDa Brown, the UK's premier female saxophonist.
The students involved showed great dedication to memorise their parts, as well as the choreography, and the finale where all 1000 musicians performed "The Future is Us" (complete with fireworks and balloons falling from above) topped off a truly memorable experience for all those involved. It also marks 30 years since Newham last performed at this iconic venue. We hope it will not be that long until we can return again!