Million Minutes Award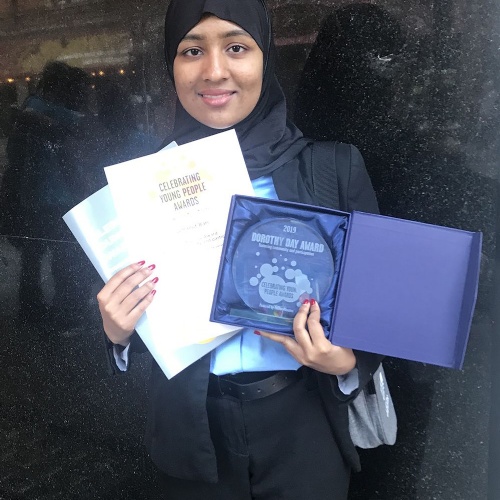 On 3rd July Year 13 student Jehanut received a Celebrating Young People Award at the Curzon Cinema in Soho.
These commendations are powered by Million Minutes and are awarded to young people from across the country who work in their spare time to help people in their community, the environment and who embody Catholic Social teachings in their lives.
Jehanut was selected from hundreds of nominations as one of three young people to receive the Dorothy Day award. This particular award celebrates young people engaged with those around them, making their community a better place for all.