Free Online Safety Tips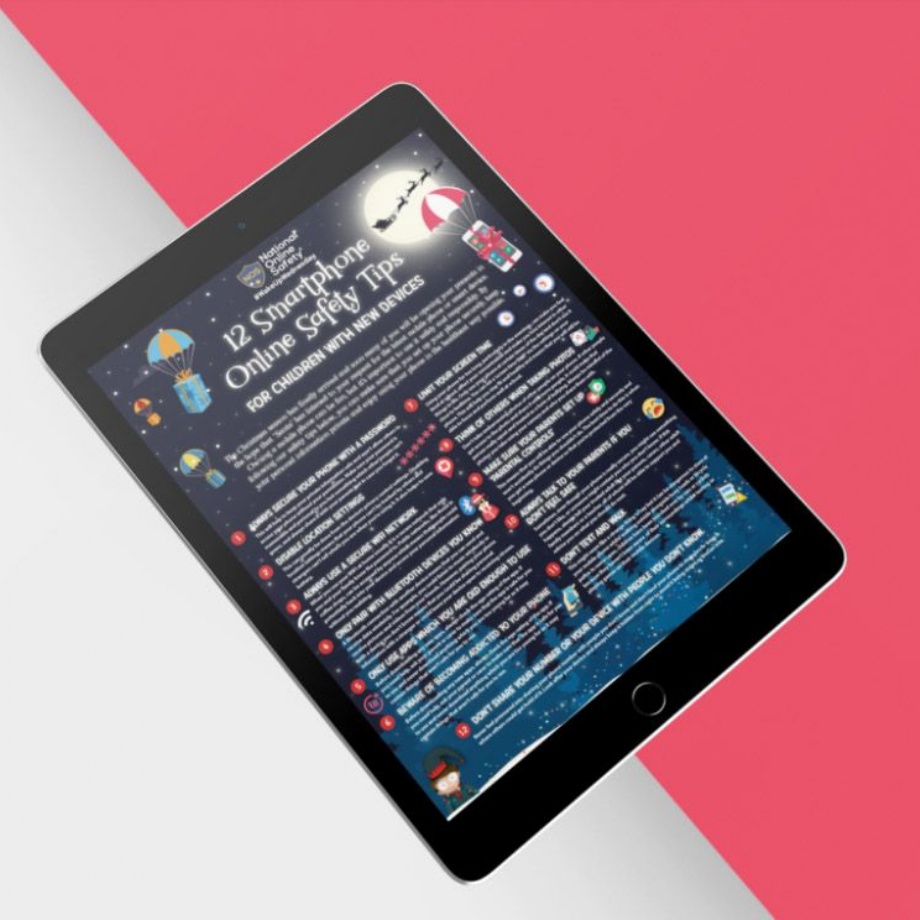 12 Smartphone Safety Tips of Christmas - #WakeUpWednesday
The run up to Christmas has started which means children up and down the country will be writing out their Christmas lists and hoping to receive the latest mobile phone or smart device. Whether it's their first experience of mobile technology or a seasonal upgrade, it pays to make sure children know how to use their device safely and responsibly.
That's why we are sharing this free guide in time for the holiday period so that children are aware of how to keep themselves safe and secure and ensure they use their phone in the healthiest way possible.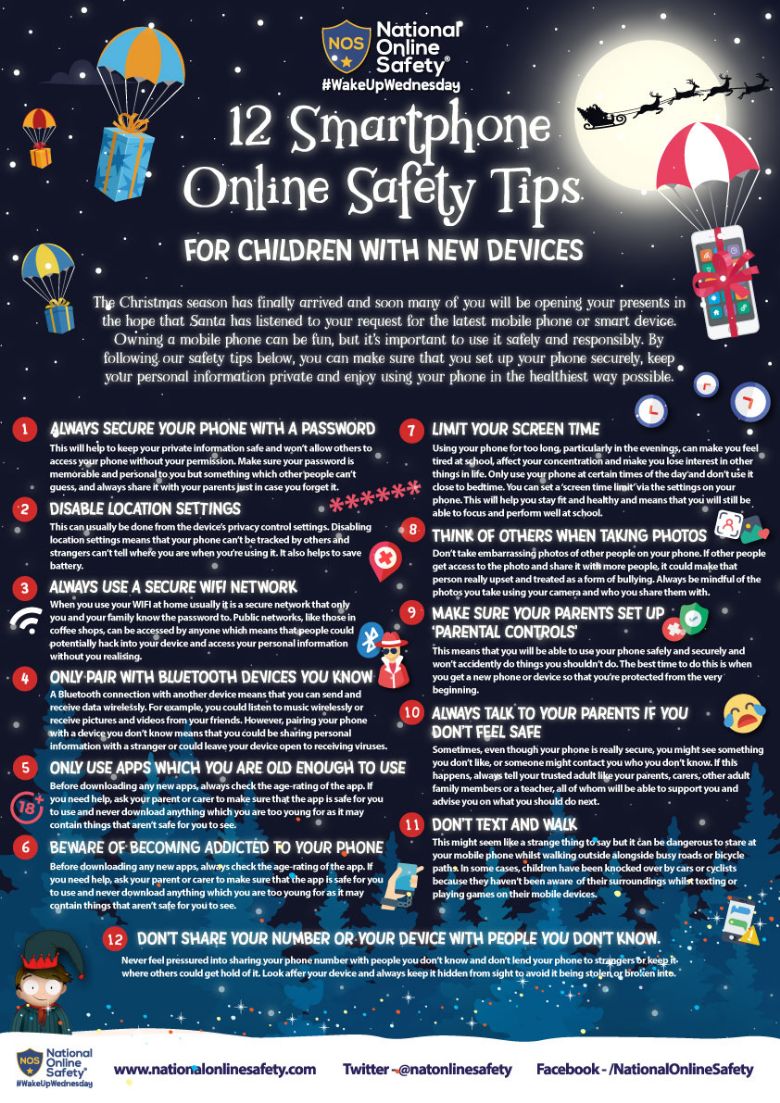 Click here to download your free smartphone safety tips.
Click here to visit our online safety page.