Deloitte x Debate Mate Futures Competition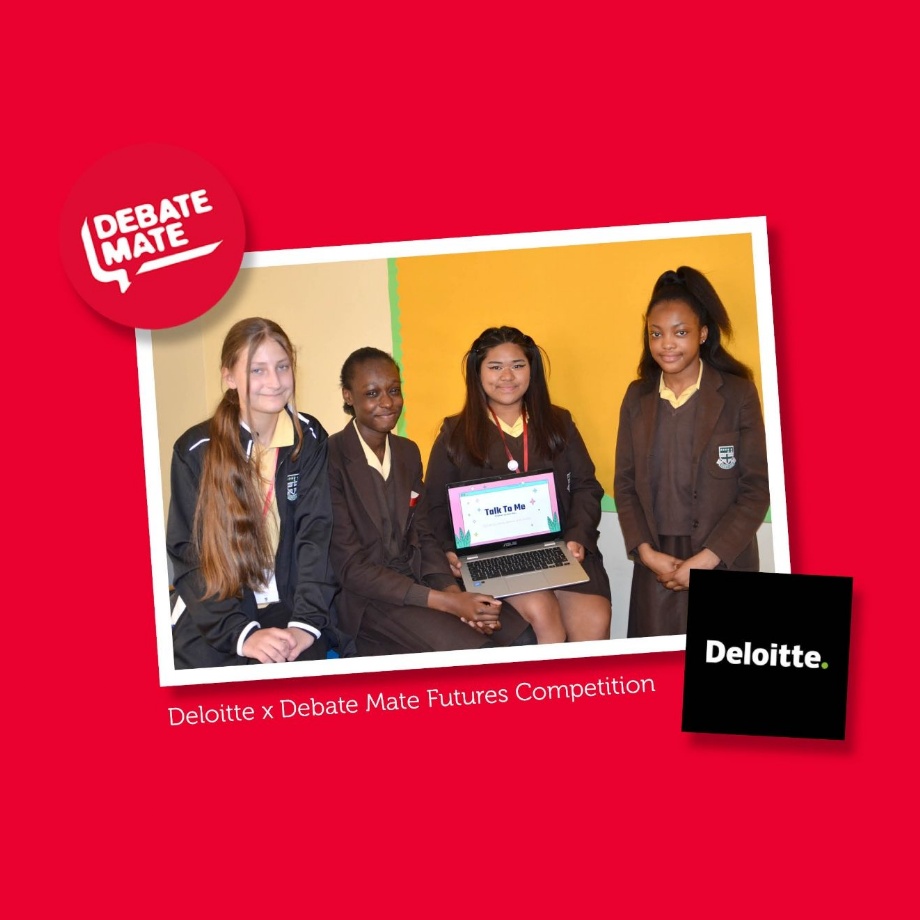 Congratulations to our Year 9 Debate Team who won the Deloitte x Debate Mate Futures National Competition!
The competition final took place on Thursday 27th May where Year 9 students Laura, Leona, Janine and Sharon, pitched their design for a Wellbeing app called 'Talk to Me'.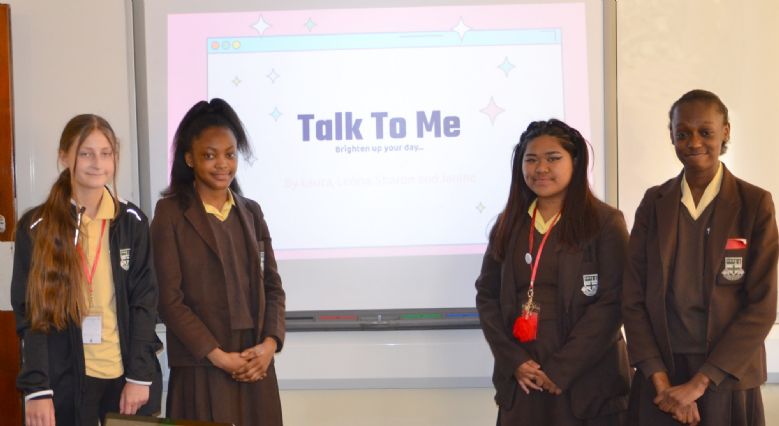 Their winning pitch and app design has won them a session in the Deloitte Greenhouse Virtual Lab, £1,000 seed funding, and on-going mentorship from Deloitte's Business team to support them in bringing the idea to life.