Day of Languages Celebration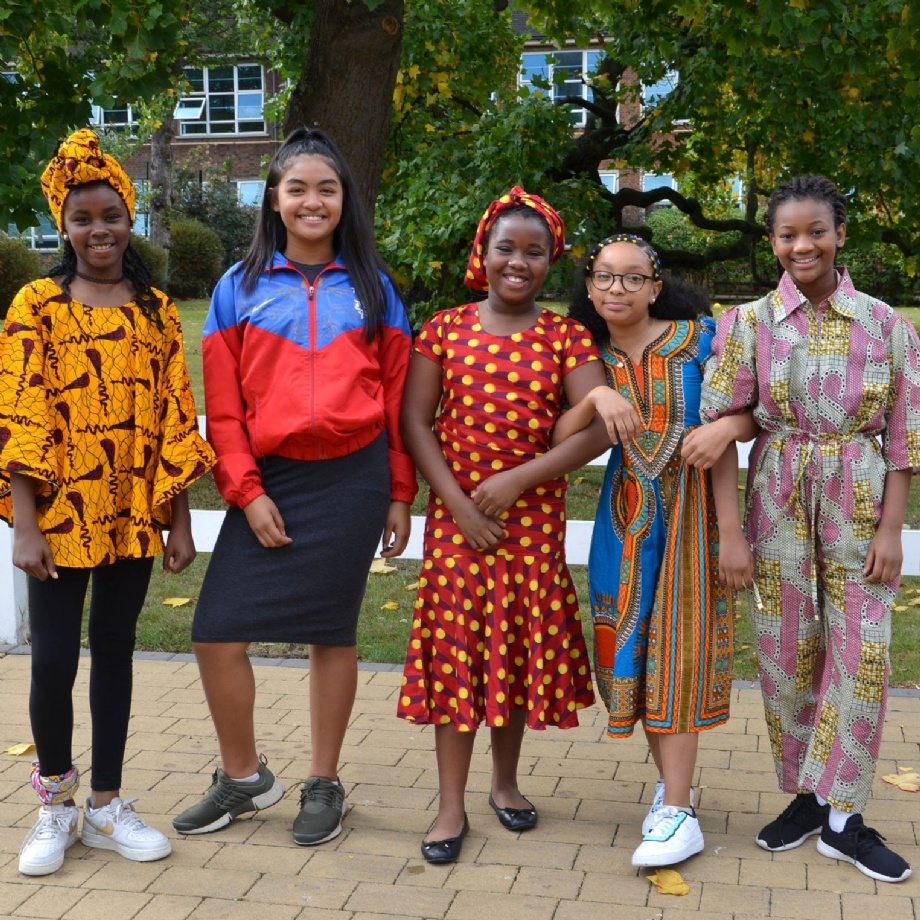 On 26th September our Year 7 students took part in our annual Languages Day Celebration.
This year everyone made a fabulous effort to come in traditional dress of their immediate family, their grandparents or their relations abroad.
It was wonderful to see so many full outfits being worn with headdresses, jewellery and even shoes on show. Our lunchtime fashion shoot (run by our school photographer) really highlights the splendour of our school. Green, jade, red, pink, fuschia, gold, midnight blue, mauve, silver, magenta and orange took over from our usual (and much loved) yellow and brown as our Year 7 proudly posed in their costumes.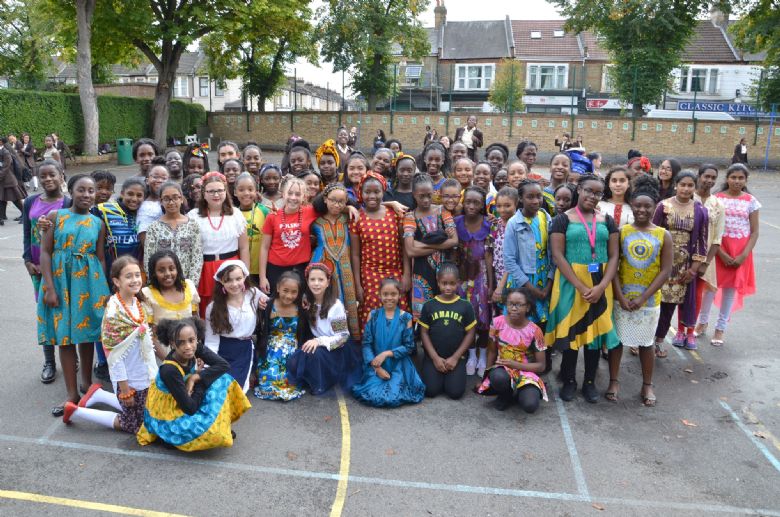 After lunch it was the turn of Ms Jarvis and Ms Battle to initiate Year 7 in African and Irish dance. The enthusiasm was a sight to behold and would certainly put Strictly Come Dancing to shame.
We thank all of the families for all of their efforts in making this such a special day for the newest members of our school community and hope that they will join us in further international adventures in the future.