Covid-19 : Key Information
Key Information for St Angela's Students and Families
Please report positive COVID-19 cases ONLY to the main school office by
e-mailing: office@stangelas-ursuline.co.uk or telephoning the school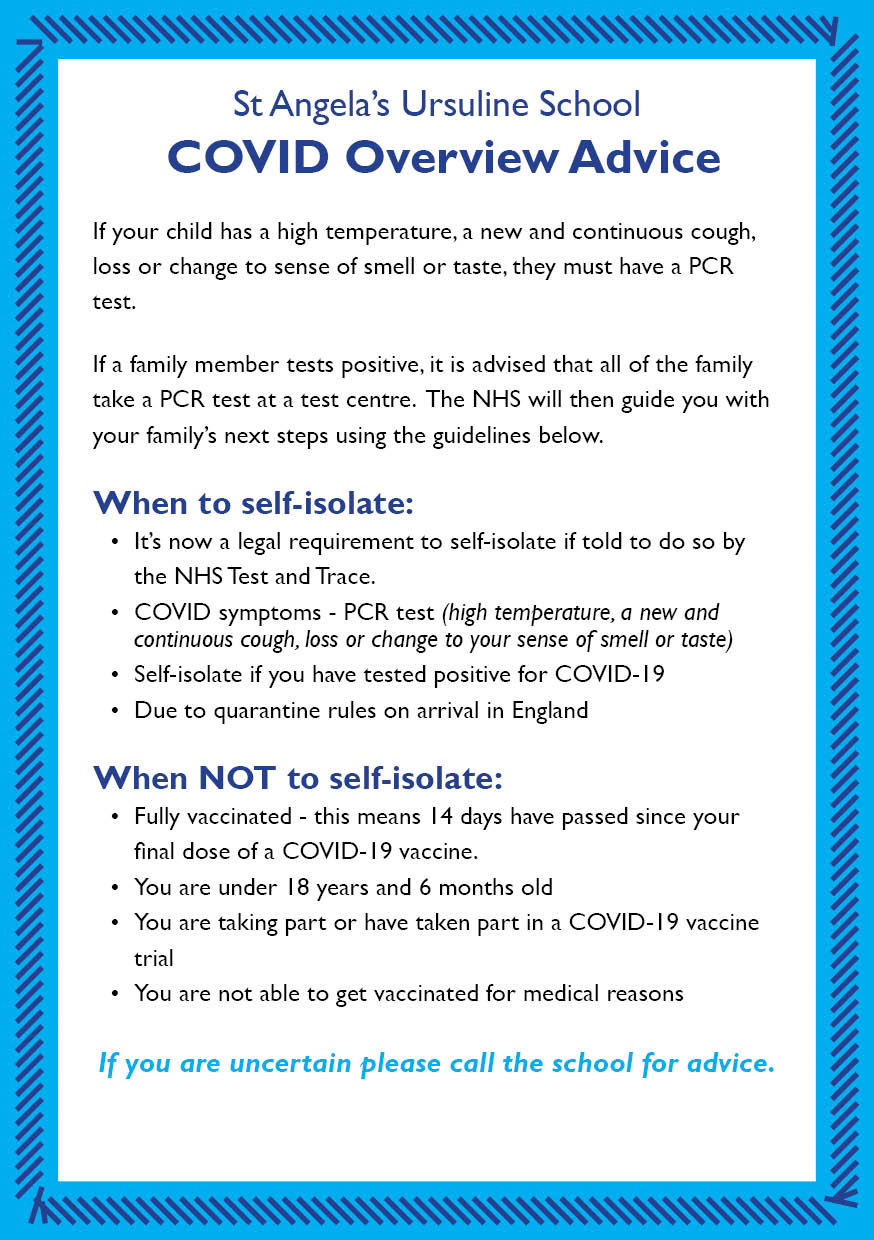 Risk Assessment
Click here to download our COVID-19 Risk Assessment for Staff and Students in school.

School Attendance
Click here to read the latest government and school guidance on attendance.
Student Work
Google Classroom students can log in here.
Key Worker Childcare and Urgent Help
If you need to make contact with the school please email: office@stangelas-ursuline.co.uk
Or call: 07825 247 526
Designated Safeguarding Lead: Andrea Harvey: andrea.harvey@stangelas-ursuline.co.uk
Deputy Designated Safeguarding Lead: Tina Chavda tina.chavda@stangelas-ursuline.co.uk
---
Resources and Key Information
Below is a range of information and online resources that we hope you will find helpful.
Home Learning Resources
Please click here to visit our Home Learning Resources page. Where we have put together a range of information to support learning at home.