Choir Perform At Trowers & Hamlins' Carol By Candlelight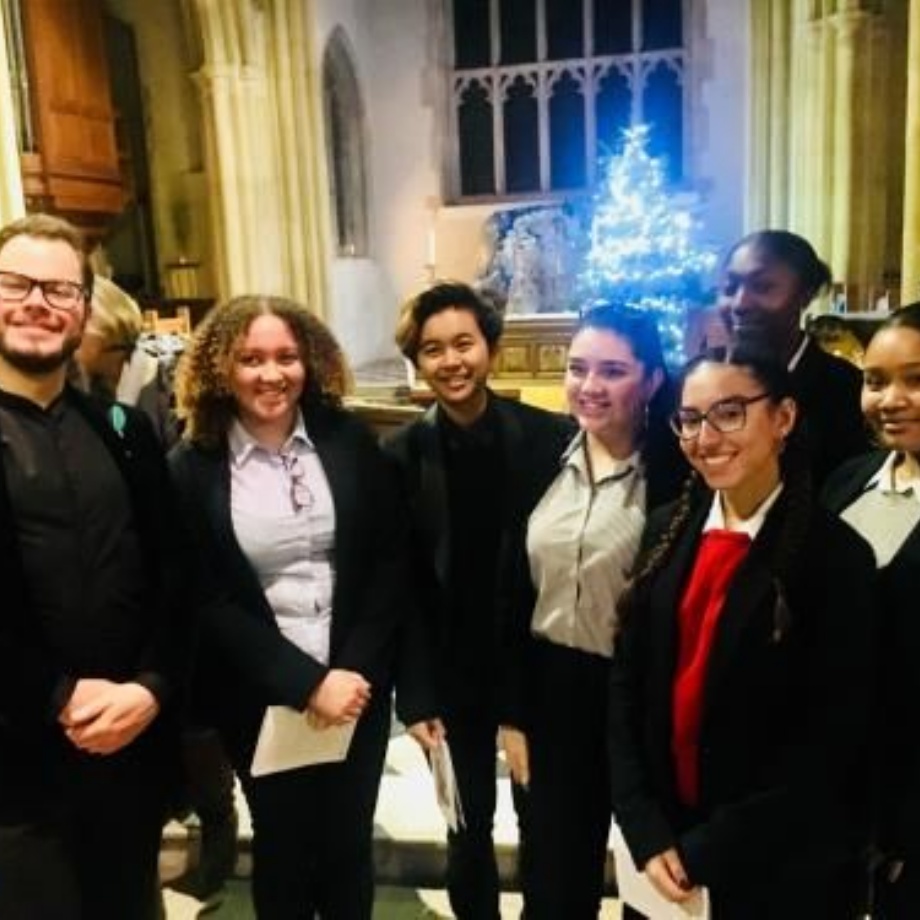 On Thursday 13th December 2018, members of the St Angela's Sixth Form Choir were invited to perform at Trowers & Hamlins' annual 'Carols by Candlelight' event at St Giles' Cripplegate, London.
They welcomed guests with festive carols as they entered the church, drawing passers-by to stop and enjoy their singing. They then had the prestigious task of opening the event with the first verse of Once in Royal David's City. This began with our brilliant Bella singing the opening solo, soon joined by Amanda. Then Mary, Katie, Natasha and Kiara-Jade added their beautiful harmonies.
Congregation, conductor and the T&H choir were all impressed by our girls' rich tone and effortless professionalism - they even got invited to join in the carol singing around the piano afterwards.